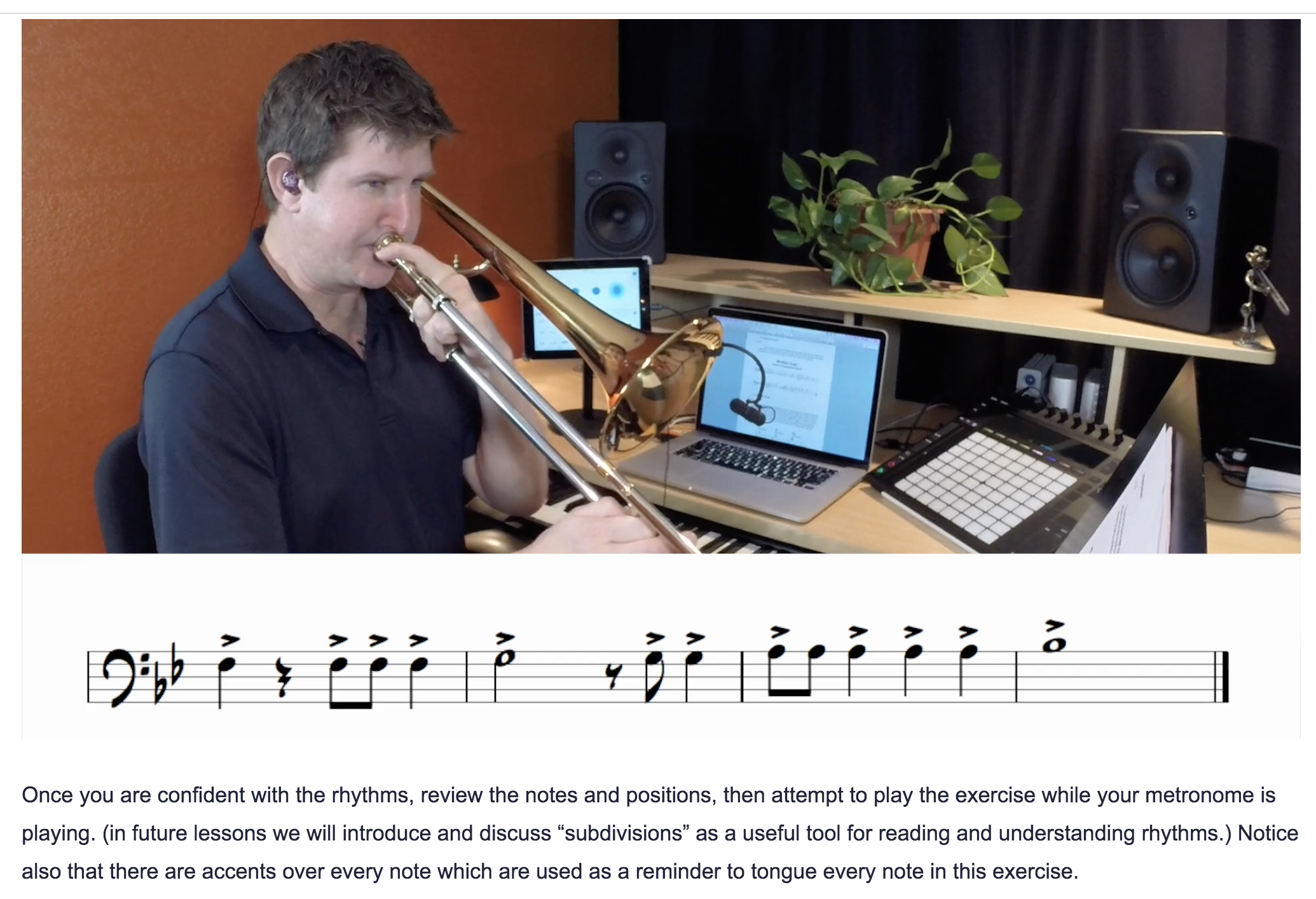 10 Complete Lessons
INCLUDE
• Video Tutorials • Written Text
• Lesson Quizzes • Recording Assignments 
• PDF Sheet Music Downloads • Visual Graphics • iPad Apps 
PLUS
• Brass Instrument History • Basic Music Theory 
• Listening Assignments using special curated YouTube playlist of trombone performance videos
Midterm • Final Exam
AND 
• Direct Interaction w XO Trombone Artist & Course Creator Darren Kramer
Everything you need to get started playing the trombone from the very beginning - I'll show you how to take it out of the case, assemble it, play your first notes, learn to read music, etc. You'll be playing songs like Happy Birthday & Star Spangled Banner in just a few weeks!
Music is the Universal Language
The Trombone is God's Voice :)
Music is a language and communication skill, so you will be encouraged to listen, speak, read, and write just as you would in any language class. Therefore, vocabulary terms and definitions will be emphasized, but general music notation will also be introduced in the form of written music. I will help you every step of the way and your progress will be evaluated through periodic recording assignments, practice journal entries, lesson quizzes, a midterm and a final exam.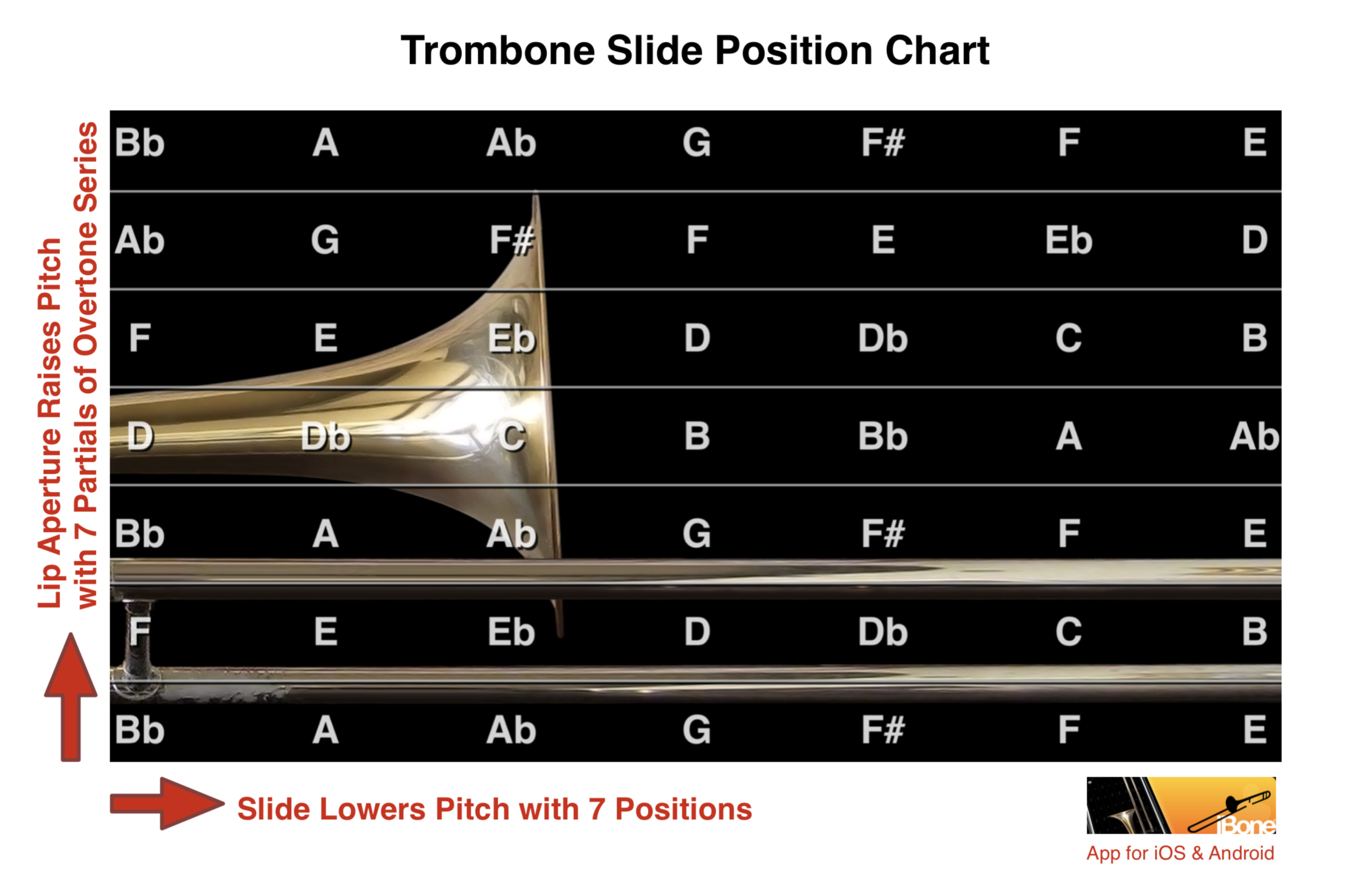 I'll show you how to use this awesome $3 smartphone app to help you learn all the trombone notes and slide positions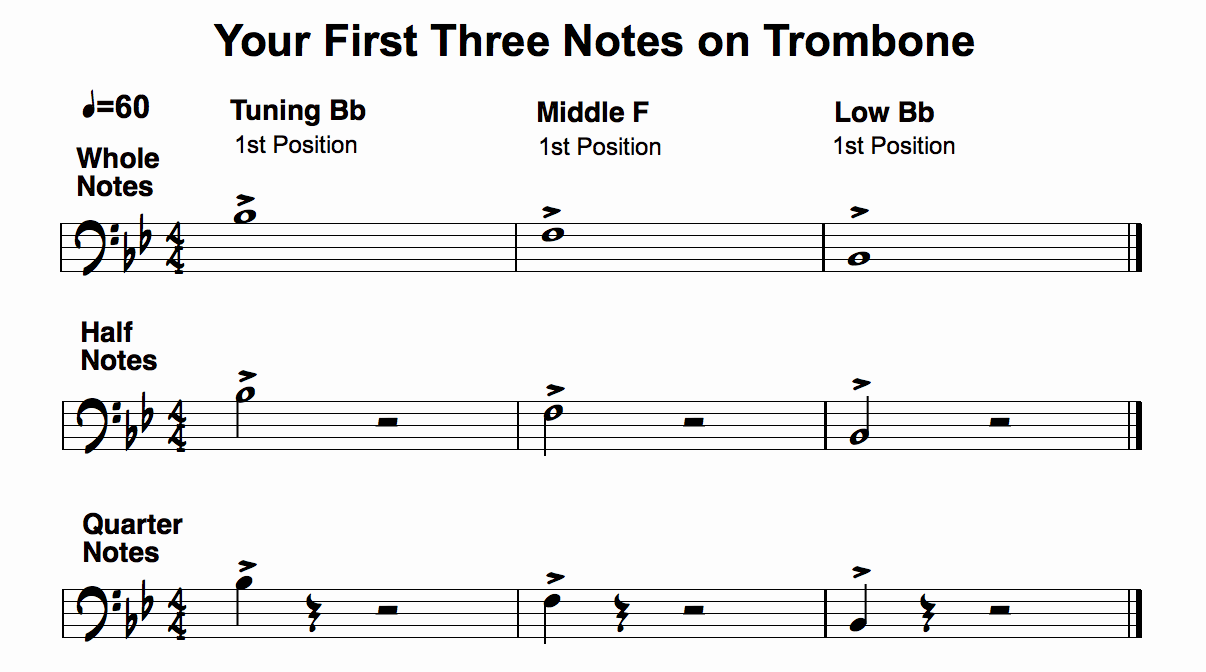 You'll be playing your first three notes by Lesson 2 with full multicam video and written text to help you understand everything you need to know.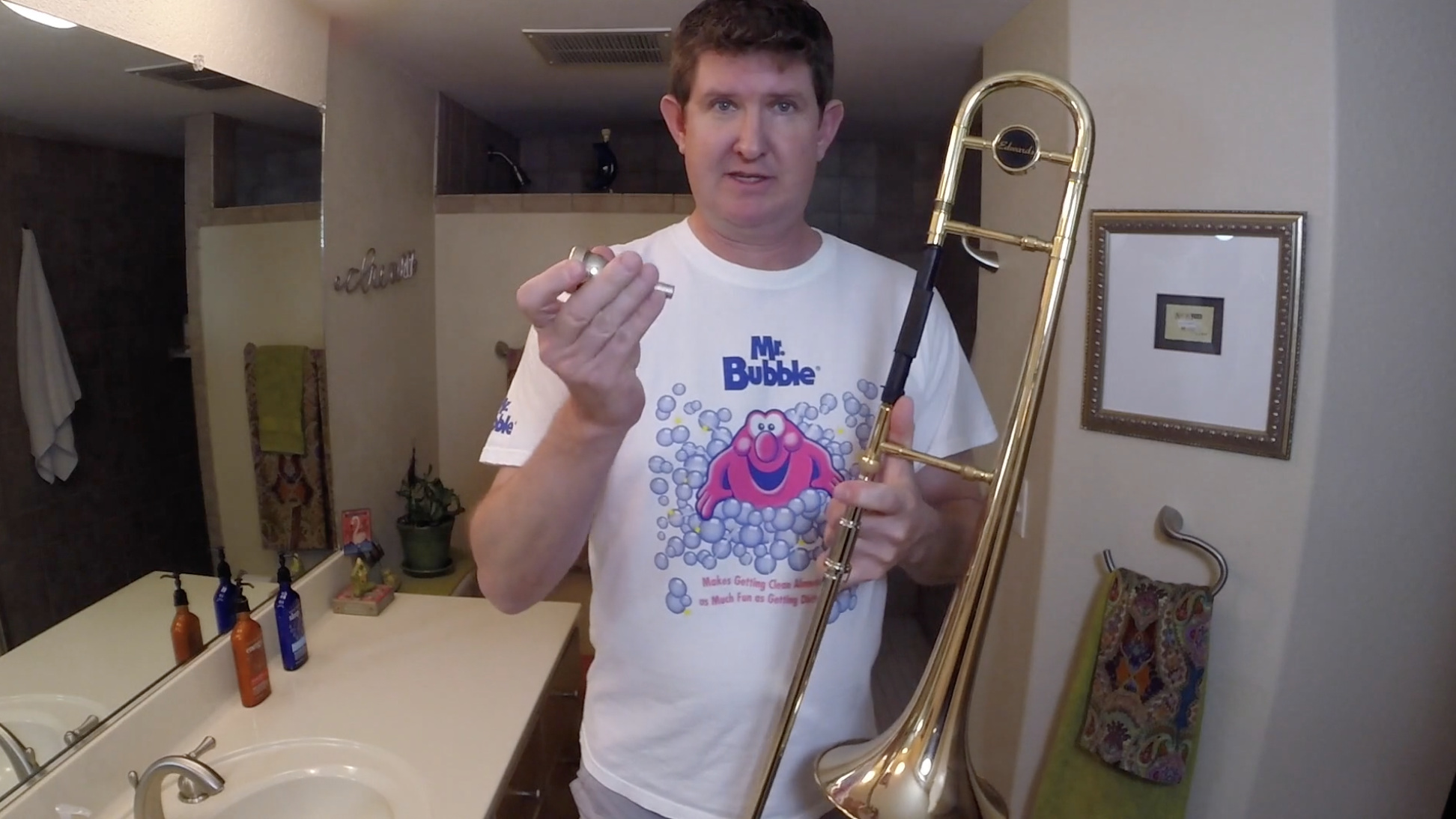 In Lesson 5, I'll walk you through the cleaning process step-by-step so you can keep your horn in proper working order and stay healthy while you play!
Trombone: Basics 1 Curriculum
The pure joy, the life experiences, and the personal relationships I have enjoyed as a professional trombonist are beyond words. This instrument is so versatile and expressive it can transcend words and transport you to any musical world you desire.
I will be your tour guide.
*If you aren't satisfied with this course in any way, I'll give you a full refund, and we can still be friends :)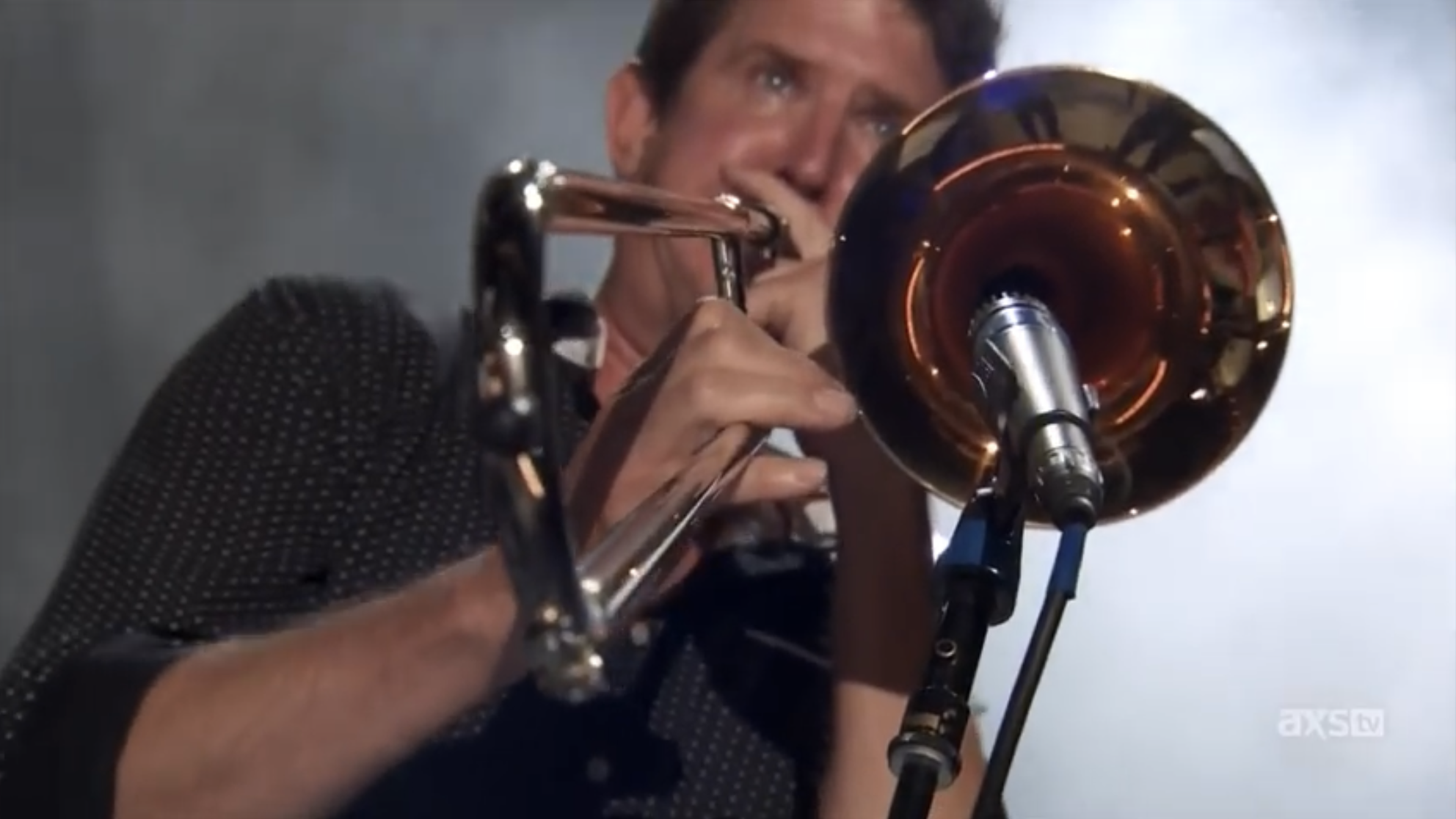 OTHER SONIC TONIC ACADEMY COURSES
DKO Sonic Tonic Academy is all about feeling great and thriving!
In that light, learning about music and health are the focus of this online school.
Please join us and share this valuable information!
COMING SUMMER 2021
Virtual Jazz Camp
Fundamental Recipe of Music
Fundamental Recipe of Wellness
The ABCs of Horn Arranging
The XYZs of Horn Arranging